Jaap Suermondt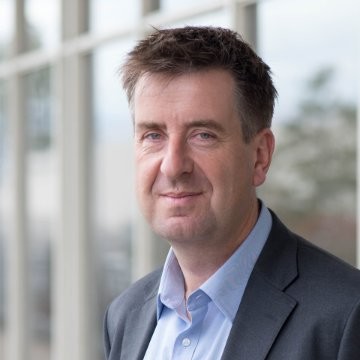 Jaap Suermondt is an entrepreneurial advisor and operational exec with a proven track record in applied innovation and deep industry, GTM, and technical expertise. He evaluates, advises, and coaches startups (from early seed to growth stage); recommends strategic and investment decisions; advises and connects investors and corporate partners, and does business and technology assessments. He is an Executive in Residence at Plug and Play Technology Center, a large Silicon Valley startup incubator, and is also Managing Director for Industry and Integration at the Stanford University School of Medicine.
Jaap's enterprise operational/executive and R&D career spans machine learning, data management and analytics, security analytics, IOT, healthcare, data de-duplication, ad tech / personalization, and operational efficiency. As VP of Labs for HPE Software (a $3B+ SW business, now part of Micro Focus, the largest UK tech company), he led the company's applied innovation investments in analytics, machine learning, and data engineering targeted at HPE's software businesses (security, big data platforms, application development management, IT ops mgt, and information management & governance).
After getting three degrees from Stanford, he was a researcher at HP Labs and then led teams and large orgs of researchers and innovators in the US, Israel, Mexico, India, Canada, and Russia. He delivered a succession of technologies and business contributions as product as well as with government, academic, and enterprise partners, led sw and analytics research for memory-driven computing (including successful open-source projects), and led healthcare research (focusing on patient safety, operational efficiency, and patient and staff experiences). He helped create the first ACGME-accredited fellowship program in clinical informatics at Stanford, and was Program Chair of the 2008 Annual Symposium of the American Medical Informatics Association. As director of the Services and Solutions Research Lab and the Business Optimization Lab, his team was awarded the INFORMS 2009 Franz Edelman Award for Achievement in OR and the Management Sciences. He is an inventor on over 40 granted patents and is participating faculty in Stanford's Clinical Informatics Fellowship Program and an elected Fellow of the American College of Medical Informatics.