Ming Wu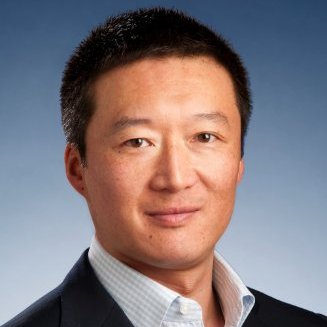 Mr. Wu is a technology and digital marketing executive with over 20 years of experience. He excels at building successful businesses and organizations and lives at the intersection of strategy, technology, data, and marketers. Mr. Wu is currently the President of Accuen, Omnicom's programmatic arm, a $320MM business he helped build over the last four years from $65MM into a mainstream part of the award-winning agency, instrumental for clients such as PepsiCo, McDonalds, GSK, State Farm, Nissan, and Lowe's. A thought leader in programmatic and data-driven marketing, he transformed a point solution business into a diversified offering serving all stages of the marketing funnel as a superior brand-building alternative to traditional TV and print dollars.
Mr. Wu has led Yahoo's $1B Brand Advertising business, expanding the company's depth in the Retail and Consumer Packaged Goods verticals, as well as previously overseeing the monetization and yield management organization across $1.7B in display advertising in North America, Asia-Pacific, and Emerging Markets. In the entrepreneurial world, he pioneered the specialized use of consumer data and technology at a startup accelerator, leading to the successful acquisition of Autotegrity by ADP in 2011.
He was instrumental in winning the first 100 customers and building the sales and marketing infrastructure for Concerro, a SaaS company that was successfully sold to API Healthcare. Similarly he helped sign the first 100 clients for Arena Solutions, an enterprise Product Lifecycle Management SaaS provider. During his career, Mr. Wu has sold multi-million dollar consulting services, enterprise software and hardware, and motivated national sales teams and channels using a consultative and strategic approach to clients. From 1999 to 2001, Mr. Wu was also the Founder and CEO eoSports, of a VC-backed community platform and media company.
A consummate team player who has worn many hats himself, Mr. Wu excels at working across organizations to build success, and enjoys being in the trenches with Sales, Marketing, Product, Marketing, and Engineering teams at companies large and small to deliver business results.
Mr. Wu is frequently invited to speak at industry conferences and serves as an advisor to entrepreneurs and companies. He holds a B.S. in Engineering from M.I.T. and received his M.B.A. from Stanford University. When not working on the next innovation in digital marketing, he is an occasional competitive snowboarder and is currently building a permaculture garden with his wife to reduce their environmental footprint.