Tina Jabeen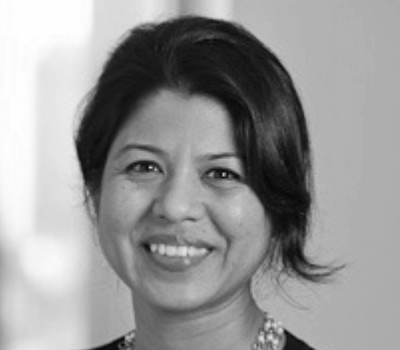 Tina Jabeen is currently serving as Investment Advisor to the ICT Ministry of the Government of Bangladesh. Tina brings 25+ years of Silicon Valley experience in collaborating on complex projects across multiple stakeholder groups.
In 2016, Tina led the ICT Ministry's establishment and launch of Startup Bangladesh, a $34M venture fund to support the country's fledgling start-up sector. Since 2016, Tina has assisted the ICT Ministry in policy and investment initiatives with other governments and private industries across Asia, North America, and Europe. Tina's network of access includes numerous foreign government agencies as well as private companies in technology, banking, health care, private equity, venture capital, and accelerators. As Senior Advisor, she promotes ICT's entrepreneurship and start-up ecosystem initiatives at prestigious international forums such as the World Economic Forum (Davos), United Nations Capital Development Fund and UNDP YouthCo:LAB.    
Since 2016, Tina has split her time between her home in Silicon Valley, where her family continues to reside, and Dhaka.
Tina is currently one of four hosts on r'ventures 2.0, a Bangla reality show modeled after the hit U.S. show, Shark Tank.
Tina is an avid reader of international fiction and poetry, enjoys traveling to unique destinations, and thrives on meeting interesting people from across the world.