Danny Maco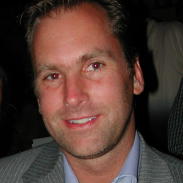 Danny Maco is currently the Head of Telematics and Advanced Solutions responsible for driving Use Based Insurance (UBI), home and other connected member initiatives for CSAA (AAA)
At University Games, Danny was the General Manager responsible for the creation of the digital division, developing iOS based board game apps (SortItOut!, Colorforms, Doodletop, Drawtop and ZERO) and managing their www.AreYouGame.com eComm business.
Danny was CEO and co-founder of Hot Shot Media, Inc. which introduced the concept of Social Photography; applying gamification and virtual currency to the world of Digital Photo contests. In this role he also architected the acquisition and became the CEO of Woophy, Inc.

Previous to Hot Shot Media, his roles included:
SVP of Bus Dev for ExitReality (vSide); technologies transforming the internet to 3d.
VP, Privacy and Corporate Development for Adzilla: ISP based behavioral analytics and media.
GM of Ventures and COO for MCC:O2, a Venture Accelerator providing funding and operations for early stage companies. He managed operations and business development for our US and European client companies, in the capacities of:
COO: Digital ML USA, Inc (www.ignitexml.com)
COO: Cytak, Inc. (www.cytak.com)
VP, Corporate Development: Nexiasoft (www.nexiasoft.com)
Director of Consulting Services for SIG, ERP Systems focused in the biotech, medical device and emerging technology industries.
Co-author: CIO Wisdom (Prentice Hall, 2003)
Based in Milan, he worked for 13 years in the SAES Getters Group, which is an Italian based hightech manufacturing company with operations throughout Asia, the US and Europe. Starting as a mechanical design engineer, he ultimately served as global CIO.