Ed Soo Hoo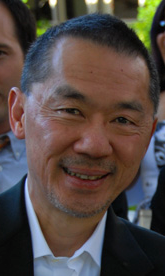 I am known to be an asymmetrical thinker capable of crossing the intellectual and practical boundaries of business and technology. Keynote speaker focused on leadership with a strong combination of entrepreneurial spirit, vision & drive.
Known for stretching-the-box strategic thinking to help companies expand their business from Now, New to Next opportunities. Able to bring unique insights coming from a diverse, eclectic set of rich experiences – through a career which include blue collar teamster, large global companies to eight startups.
Eclectic perspective of the world with years of providing an unique combination of innovative approaches to business challenges. Tetris-like ability to enable/leverage and enhance existing business models and ecosystems. Wide peripheral vision with a Zoom Out approach and able to connect the dots of technology to become solutions.