Amy Peck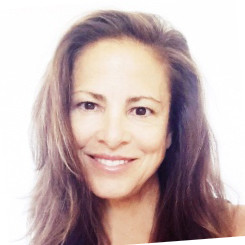 I live and breathe Virtual & Augmented Reality, particularly for enterprise, education & entertainment. I work with mid-market and enterprise companies looking to integrate AR/VR solutions.
If you are looking at AR/VR technologies for your company, our team at EndeavorVR can help you navigate the landscape, identify the right use cases and find the right development resources and platform partners. This is a complex long-term process and it is of utmost importance to look holistically at your company, goals, workflows and legacy systems as well as integration with other frontier technologies – AI, Machine Learning, Robotics and Blockchain.
We understand the need for an end-to-end strategy and have a network of best-in-class professionals and partners. Get in touch and we will set up a consultation to help you get started.
From healthcare, education, retail, hospitality and entertainment to government and industrial use cases, my personal goal is to bridge the gap between the leading edge tech and our clients ready to adopt the myriad solutions in the AR/VR stratosphere.