Meet the three teams that won a Silicon Valley investor pitch event in Palestine
We are pleased to feature this just released article about our recent videoconference pitch contest that was held in San Francisco with companies from both Nablus and Gaza in the Middle East. A big thanks to all who participated including our panelists Chris Burry of  Fenox Ventures and Co-CEO of US MAC, Alfredo Coppola, Co-CEO, US MAC, Nima Adelkhani, active angel investor in Middle East projects and Founder/Chief Deal Maker of PITME, Tom Cervantez of Harvard Angels and Allan Young, CEO of Runway and active angel investor. tourabe Please read on for more: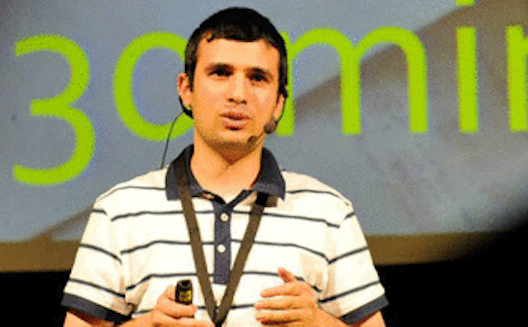 PALinnO, a new initiative in Palestine designed to connect local startups to Silicon Valley mentors, has announced the winners of its recent "Silicon Valley Investor Pitch" event, held in Nablus on August 20th.
In partnership with US Market Access Center (USMAC), GDG Nablus, and An-Najah National University, the program hosted six startups, which pitched to Chris Burry, co-founder Avanade, a Microsoft-focused tech consultancy, Allan Young, the owner of Runway, one of San Francisco's largest coworking and incubation spaces, Tom Cervantes, the founder of Harvard Angels and Golden Gate Angels, and Alfredo Coppola, President and Executive Director at USMAC.
The six startups who made the initial cut included: 
After a round of judging, Souktel took first, Fresco second, and Analancer third.
"The investors were all very impressed with the companies, especially Souktel and Fresco," said Coppola. 
"This was a fantastic opportunity to pitch our venture to top-tier VCs. The feedback we received from the panel has already helped us enhance our business model, said Jacob Korenblum, founder of Souktel. "PALinnO is a great network for startups, and we're honored to be a part of it."
As the first place winner, Souktel will also win US $50,000 in seed funding and will be eligible for a free ticket to Silicon Valley to pitch at the Arab Innovation Demo Day this October (although out of the three startups listed, Souktel probably needs that ticket the least; it's already raised US $1 million from Sadara Ventures).
Following a slew of initiatives this year- including Hi-Tech Hub in Ramallah, and Fast Forward, the West Bank's new accelerator, PALinnO is the latest to champion Palestinian startups and work to build bridges with Silicon Valley.
"We appreciate the high level of Palestinian startups that we selected for first round of PALinnO program, called P2SV- Palestine to Silicon Valley," said Michal Zalesak, the executive director at PALinnO. "Our main mission is to create the first billion-dollar, innovative Palestinian IT company, to motivate others and show the hidden potential of the rising industry."
by Nina Curley, Editor-in-Chief at Wamda.